FEATURE: NJB Muay Thai & Personal Fitness
NJB's specialism is Thai boxing, we cater for ALL levels from complete beginners to multiple World Champions. With our scheduled time table and excellent trained coaching staff we can help you progress and improve your Muay Thai skills very quickly.
NJB have gathered some of the most talented and active fighters in the UK to become the coaches and mentors at NJB – they are here to help YOU reach your goals, whether you want to become the next World Champion or just learn self-defence.
NJB's junior classes are from age 5 to 14 years olds – split in to 2 classes of BEGINNERS and ADVANCED. NJB's adult classes are split in to 2 classes of BEGINNERS and ADVANCED. Female ONLY classes are part of NJB's timetable.
Our top priority is the safe guarding of our members, all the equipment will be provided FREE of charge whilst you are in our care. But NJB's goal is to guide you through your development stages to become a Muay Thai fighter – OR you can just have FUN training.
BOXING
NJB's boxing classes are designed for all levels of ability. We provide a structured method of getting you to the next level of skill in the art of boxing. You heart rate will be pumping, and calories will be burned.
CIRCUIT TRAINING
NJB's circuit training sessions are designed and are suitable for ALL levels of fitness. All the activities are geared towards your current fitness level. We at NJB are here to help you improve your health and fitness.
PAD BLAST
NJB's pad blast sessions are designed around simple techniques that teach you to hit the training pads with high speeds and force. This class is for all levels of ability.
Female ONLY classes are part of NJB's timetable.
Nathan Bendon
The Head Coach is the owner of NJB and is the current Muay Thai Number 1 Champion at super lightweight (63.5Kg) in the UK. Nathan Bendon has been competing at the highest level for several years and wants to instill this desire of becoming a champion to all his members, but he is also happy to train you if all you want is to improve your health and fitness levels. He will guarantee to improve your well-being if his advice is adhered to. He wants YOU to be the best you can but also enjoy the sport.
Kawsar Ahmed
He is the dark horse of the team, with his great tactical and venomous fighting style, he can help train and produce fighters to a very high standard. He has fought top-ranked fighters on international stages and hold big wins over top opponents.
Nicola Kaye
She holds the number 1 spot at flyweight (52.5kg) and is highly respected within the Muay Thai fighting community. Nicola's desire is to help members achieve their maximum potential. Remember Muay Thai is NOT just for men!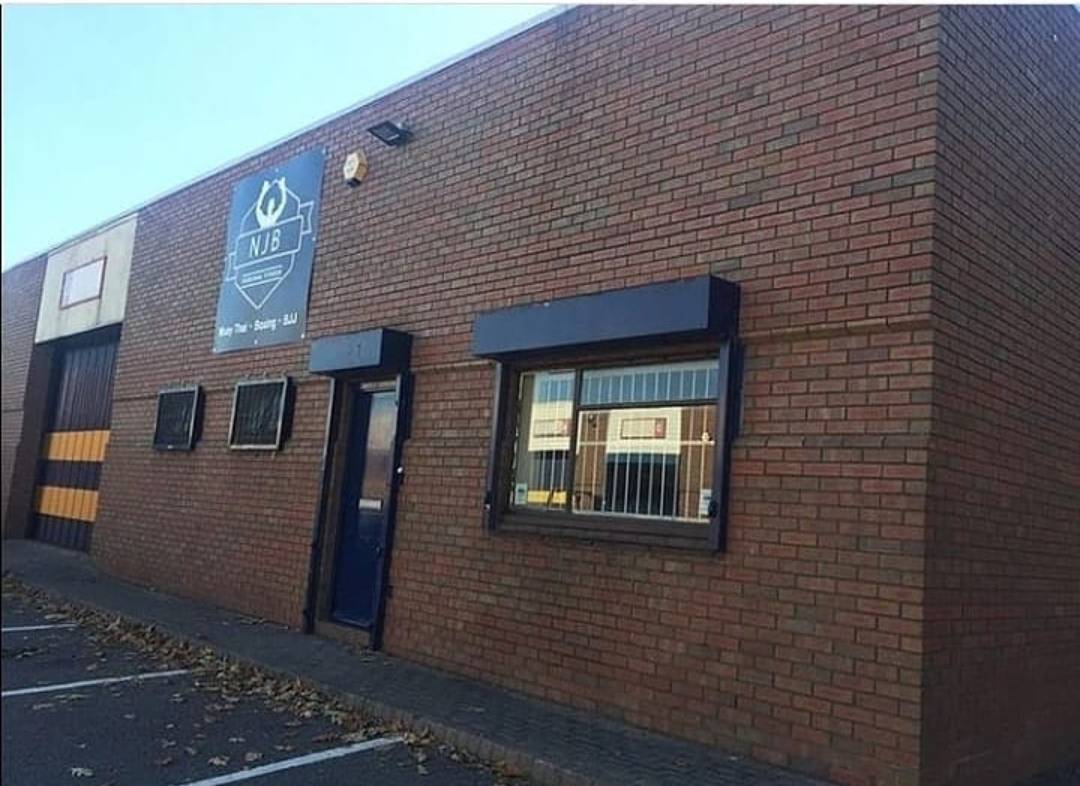 Monday
10:30am
Adult Muay Thai - All Levels
Monday
16:30pm
Junior Muay Thai - Beginners
Monday
17:30pm
Junior Muay Thai - Advanced
Monday
18:45pm
Adult Muay Thai - Beginners
Monday
19:45pm
Adult Muay Thai - Advanced
NEW
Tuesday
18:00pm
Ladies Only Muay Thai
Tuesday
19:00pm
Adult Boxing - All Levels
Wednesday
16:30pm
Junior Muay Thai - Beginners
Wednesday
17:30pm
Junior Muay Thai - Advanced
Wednesday
18:45pm
Adult Muay Thai - Beginners
Wednesday
19:45pm
Adult Muay Thai - Advanced
Thursday
17:00pm
Junior Muay Thai - All Levels
Thursday
18:00pm
Adult Pad Blast
Friday
17:30pm
Junior Muay Thai - All Levels
Friday
18:30pm
Adult Muay Thai - All Levels
Saturday
11:00am
Junior Muay Thai - All Levels
Saturday
12:00pm
Adult Muay Thai - All Levels
13 Raleigh Industrial Park,
Camp Lane,
Birmingham,
B21 8JF